WDLNG112 LNG Dispenser
WDLNG112 LNG Dispenser
---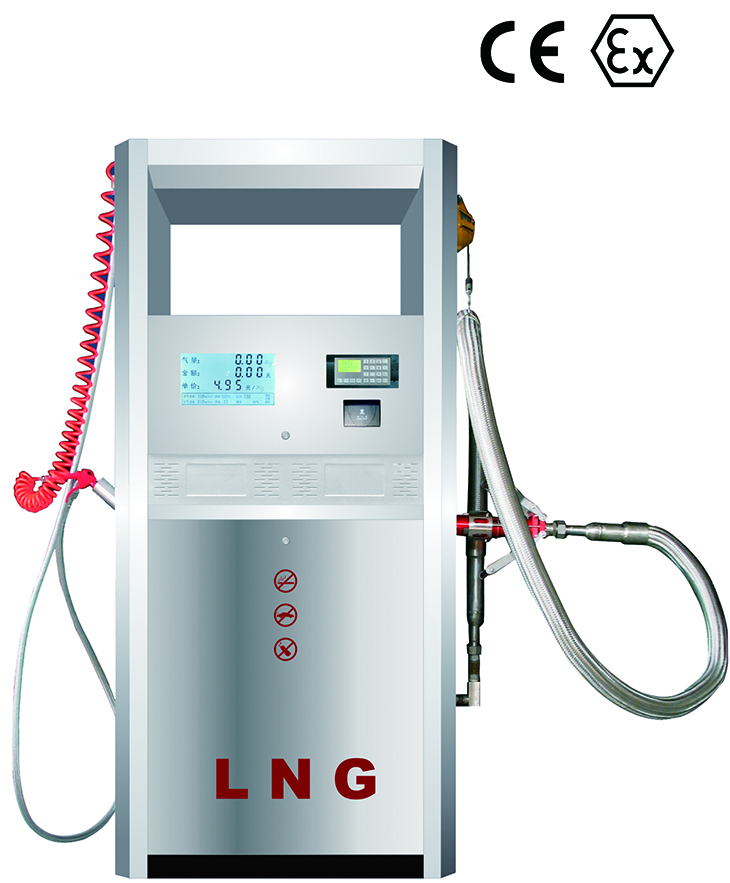 Technical Specification:
Ambient Temperature:-40℃~55℃
The pipeline Temperature:-196℃~55℃
Ambient Humidity:95%
Power:AC220V (10%-15%), (501Hz)
Flow Rate:0~60kg/min
Measurement Precision:+1.0%
Rated Working Pressure:2MPa
Density Preset Range:0.5000-0.6999
Gas-filling Preset Range:1~9900 kg
Rating Power:<100W
Unit Price Range:0~9999
Single Range:1~9900.00
Accumulative Range:0~9999999999.99
Capable of saving the data when out of power,extending the display time and repeating display.
Capable of saving 1000 refueling records,which is queryable.
Printer(Option).
Equipped with IC Card Reader.
Leaves the communication ports ,so it can communicate with the filling station management system..

---